ABOUT US
When searching for an experienced, reliable freight forwarder it is important to find a company you can trust. BLUBARCO is your gateway to a global network of logistics providers who've been in business for more than 40 years. BLUBARCO provides a single source solution utilizing specialist reputable lines, haulers, air operators a select group of freight forwarders and transportation specialists globally, talent you can trust in every international market that matters.
BLUBARCO offer Full range of road, sea and air transportation services from all parts of the world to the Middle East in general with special emphasis on Iraq.
Members of our team are very experienced in shipping to various destinations in Iraq (over 24 years of experience), from different international sources such as The Far East, Europe, USA and South America.
We carried/ carry out a large percentage of cargo imported by The Ministry of Health (Kimadia), The ministry of Agriculture, The Ministry of Oil and various other ministries as well as private importers. Our services to Iraq are multi-modal and include the following: ­
Airfreight direct to Baghdad International Airport and Erbil.
Containers by sea to Mersin and then by overland truck to all Iraqi cities.
Conventional and container shipments to Um Oasir port.
Our on ground team will clear and deliver to the various destinations within Iraq.
Overland trailers from Europe to Northern Iraq.
We are also able to transport temperature sensitive and / or hazardous cargo. We also have at our disposal, a very strong fleet of low bed trailers to carry heavy loads.
Documentation is one of our specialties. Import Regulations for Iraq are currently being changed on a regular basis, and we are able to meet all the current requirements and furthermore advise customers accordingly.
We have our own "ALL RISK AND WAR RISK "insurance policy for Iraq issued by Lloyds of London. All our customers are very welcome to utilize this policy, should they so desire.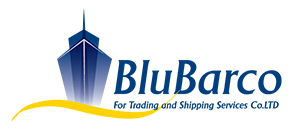 WE ARE GOOD AT
Documentation
Our highly experienced and BIFA trained staff are fully conversant with all aspects of Letter of Credit documentation. This enables them to produce shipping documents that comply with all the varied requirements relating to the countries that we serve.
On all routes we produce our own Bills (Liner B/L, FIATA B/L and House Airway bill). We can supply vessel age certificates, freight invoices and any other Letter of Credit specific documents.
We can also provide either certified or legalized documents for bank presentation, including certificates of origin.
Insurance
All our road services are covered by Goods in Transit / CMR insurance.
In addition, we can provide comprehensive insurance cover placed through Lloyds of London under our marine all risks policy.
Upon written application, we are able to offer advantageous rates to all of our markets, including Iraq.
These rates include both all risks and war risk.